The Cowboy Classic Terrier Trials IX & X will be September 4 & 5, 2010. Keep checking this website for updates as they become available!
Entires postmarked by August 21 will be considered PRE-ENTRIES. If your entry is mailed after August 21, you will be considered POST ENTRIES and will be charged as such. Thank you for your early entry! It makes everything run that much smoother!
The 2010 CCTT premium is now available online!
If you've never been to Yellowstone, Deadwood, Devil's Tower, The Badlands, this is your chance. Douglas is within a day's drive of all of those sites as well as others that I'll have listed in the premium. Not to mention the location of all of those beautiful photos that we get to see courtesy of Marysia. I hope to see many of you here Labor Day weekend!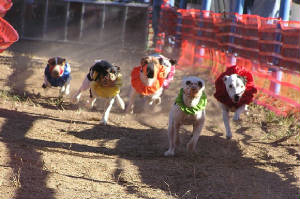 Free counters provided by Andale.